Annie's Closet - Award winning boutique for fashion accessories and gifts.
Offering fresh, quality and current accessories, Annie's Closet is an award-winning Fashion business based in Horsham, West Sussex, UK. We stock a wide & varied range of fashion scarves, jewellery, (including necklaces, earrings & bracelets), bags, (messenger, hand & clutch, duo), clothing, and a whole host of different accessories to enhance your wardrobe, all at great, affordable prices. Our fantastic collection is equally ideal for a sunny spring or summer evening, or a darker, cold winters night.
Over the seasons we have added ponchos, pouches, & keyrings, and for 2020 we've introduced a wonderful and extremely popular range of Kaftans & Kimonos in vibrant colours, ideal for the beach, the garden and the local pub for an early dinner.
Keep an eye on the Annie's Closet Facebook page and Group for news of new items, gifts, offers and giveaways.
In both 2018 & 2019 we have been awarded top slot in the Women's Boutique category for the whole of Sussex, in a competition run by the nationwide blogging website, Muddy Stilettos.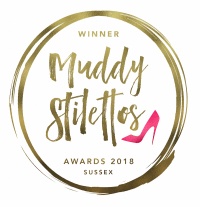 All of the fashion accessories at Annie's Closet make ideal gifts, to family, friends, or a little reward to yourself :) ... We have chosen jewellery, so that our range of earrings & necklaces complement the selection of bracelets, ideal for a night out and fashionable for a coffee with the girls.
There's a huge amount of choice with our scarves, with animal prints, & sparkly patterns and prints sections to make choosing the perfect scarf a little easier.
Match any of these fantastic items with a clutch bag, handbag or purse to finish off your "outfit for any occasion". Alternatively, a simple, lightweight poncho on a warm summer evening is perfect for comfort and style.
All of our fashion accessories are great for christmas gifts, birthday presents, or a treat for yourself at the end of a hard week at work. Our prices are fantastically competitve and our Customer Service is second to none. (Just check out our website reviews, or independent, verified Google Reviews here. Spend over £40 with us for free delivery.
We are also available for visits to our show-room where you can try before you by. Just drop us a line via the Contact Us page, or via any of the great Social Media methods we maintain. Sanitiser and face masks are provided on arrival, and all appointments are staggered to ensure a safe shopping experience. Customers local to the Horsham, West Sussex area are able to choose the Click & Collect option on checkout. By leaving a message on your order, you can arrange to pick it up from our boutique, even during out of hours. This option has proved invaluable and popular during the uncertain COVID-19 times.